KIDS CARE DENTAL AND ORTHODONTICS ROSEVILLE AT GALLERIA
Discover the Real Power of Your Smile
---
Kids Care Dental in Roseville, CA is a kid's dental practice like no other. Your child's dental exam takes place in a fun, welcoming environment that's filled with kid-friendly touches to make every little patient comfortable. Our dentist waiting rooms are filled with video games, exam room TVs, and more to make them comfortable and less anxious before getting into the pediatric dentist chair.
All Kids Care practices are committed to exceptional pediatric dental care. Call our Roseville at Galleria Kids Care Dental and schedule your appointment today!
We offer a wide range of pediatric dental treatments so it's easy to get the best quality preventive dental care for your child. Our lead child Orthodontist, Dr. Chiang is also available to help provide corrective care for a straighter smile to boost your child's confidence and oral health.
We Treat Children From Infancy To Adolescence
Our pediatric dentistry office treats children of all ages up until their adolescent years. Schedule a dental visit to make sure your kids' oral care is taken care of and ensure they always have a healthy smile. Our dental services include teeth cleaning, dental checkups, braces, Invisalign, wisdom teeth removal, and more. It's important that your kids have regular checkups to prevent tooth decay.
About Our Kids Dental Care Facility
Our Kids Care Dental Roseville kids dentists are committed to making sure that kids in Northern California actually like going to the dentist and the orthodontist. We know that giving children an enjoyable dental experience is the key to building a lifetime of healthy, adorable smiles.
Give us a call to make a pediatric dentist appointment or a free orthodontic consultation at our Kids Care Dental Roseville dentist's office. We're located across from the Roseville Galleria Mall (in Creekside Plaza – the same parking lot as BJ's restaurant) and we accept all major dental PPO plan financing options.
---
Our Services
Tailored Solutions That Create Wonderful Experiences
---
| | | |
| --- | --- | --- |
| | | |
| Our Kids Care Dental Roseville at the Galleria children's dentistry office has everything your child needs for a healthy smile. We do checkups, dental cleanings, early tooth decay screenings and tooth extractions to help your young one maintain excellent oral health. Plus, we teach parents and kids appropriate dental hygiene techniques so children can develop healthy oral habits early on. | Regardless of your child's orthodontic issue, our expert team has the knowledge and tools to correct the irregularities. Our treatment options include braces, Invisalign and oral appliances that treat the effects of teeth grinding. In addition, our Roseville at the Galleria Kids Care Dental site has several financing options, like monthly payments, even for those with credit challenges. | Dental surgery is always a nerve-wracking experience for both the patient and the parent. You can lay your worries to rest with Kids Care Dental. Our expert team will take all the necessary steps to guarantee your child's comfort as they undergo the procedure. Plus, the dentist will provide you and your child with proper care instructions for post-operative discomfort. |
---
Why Choose Kids Care Dental and Orthodontics
Expert and Gentle Care for Outstanding Oral Health
---
| | | |
| --- | --- | --- |
| Kid-Friendly | Attention on Prevention | Individualized and Dedicated Care |
| Yearly dental visits are necessary to maintain good oral health. Often, children are apprehensive about seeing their dentist. For this reason, our Roseville at the Galleria Kids Care Dental team delivers fun and light-hearted experiences that children will look forward to. We keep fear at bay with our fun and upbeat environment. | Children must be taught healthy oral habits early to carry those routines into adulthood. Therefore, every visit to our Kids Care Dental in Roseville at the Galleria office comes with a lesson on proper dental hygiene techniques. This will make it easy for your child to maintain healthy teeth and gums throughout the year when we don't see them. | Kids Care Dental aims to build strong relationships with every child that comes to us. We take time to get to know your kid so that we can tailor our approach around their personality. Our gentle dentists are experts in handling children and can comfort even the most nervous ones. Therefore, you can always expect positive experiences on every visit. |
---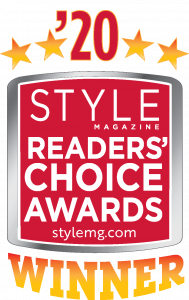 ---